CONTOUR® NEXT LINK METER
THE CONTOUR® NEXT LINK 2.4 wirelessly sends blood glucose results directly to your Medtronic MiniMed® insulin pump to help save you time and effort.
EXCLUSIVE:
The CONTOUR® NEXT LINK 2.4 blood glucose meter from Ascensia is the only available meter designed to communicate wirelessly with the MiniMed® 640G insulin pump for seamless integration. The CONTOUR®NEXT LINK 2.4 blood glucose meter comes complimentary with your MiniMed® 640G.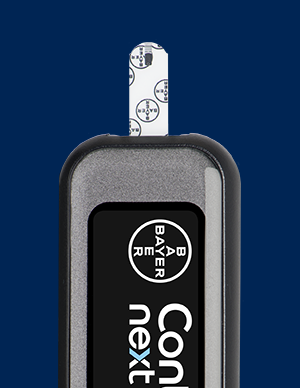 THE CONTOUR®NEXT LINK 2.4 ALLOWS:
Discreet remote bolus dosing at the touch of a button. Send a manual or pre-set bolus dose directly from the CONTOUR®NEXT LINK 2.4 meter to your MiniMed® 640G insulin pump's Bolus Wizard.
The Bolus Wizard™ calculates and recommends correct insulin doses1 automatically, so you can manage your insulin more conveniently and precisely. It can also help reduce the risk of data entry mistake.
Calibrates automatically with your Continuous Glucose Monitoring (CGM) system from Medtronic, if you use CGM.
ENJOY EXCEPTIONAL PERFORMANCE:
1
Accurate readings can help you adjust your insulin bolus dose more confidently.
2
MultiPulse technology ensures more accurate glucose measurements, even when blood glucose levels are low2.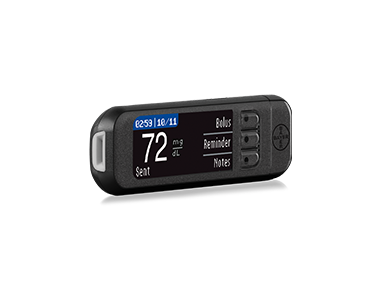 A MODERN DESIGN WITH MULTIPLE FEATURES MAKES CONTOUR®NEXT LINK 2.4 DISCREET AND EASY TO USE:
Smart, stylish and compact, with readings after a five second countdown
Simple to use and convenient
Second-Chance™ sampling tells you when to apply more blood if the first sample was not enough.
NO CODING™ TECHNOLOGY - removing the need to manually code the meter before testing, reducing miscoding errors
Convenient one-step download of blood glucose and insulin information to CareLink®.
You may be interested in
BLOOD GLUCOSE METER FAQ
Find answers to popular questions about blood glucose meters.
More Details
continuous glucose monitoring
Monitor your glucose levels 24/7 with the accuracy of Enlite Sensors.
More Details
MY LEARNING
Discover the essential resources for your diabetes management.
More Details
Calculation is based on the amount of insulin currently in the body, the amount of carbohydrates, the user's current and target blood sugar levels, their insulin-to-carb ratio and their body's sensitivity to insulin. Proper Bolus Wizard™ setup must be completed first. Users must input the number of carbohydrates they are eating and their current blood glucose value before the Bolus Wizard™ can calculate the insulin users should take.
See CONTOUR®NEXT LINK 2.4 package insert for list of substances and medications.