Living life to the full does not stop at diagnosis and many people with Type 1 diabetes continue to enjoy an active and adventurous lifestyle. Practicing sport and travelling around the world is all possible whilst maintaining a good glucose control.
Learn more about travel and exercise with an insulin pump.
Read the real-life stories of other people with diabetes and discover how they have found their way to better control. Discover how the pump can give you the freedom to help you lead you the life you want.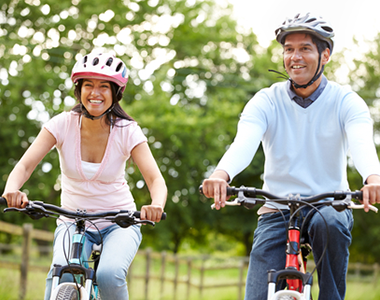 LIFESTYLE & EXERCISE
Eshant, Rohan and Nikhar share their insights on living healthy and active lives.
Dhruv is a professional sportsperson who got diagnosed with Type 1 diabetes when he was 8 years old. After being on insulin pen therapy with frequent highs and lows, Dhruv switched to insulin pump therapy.
"As a professional sportsperson diagnosed with type 1 diabetes since childhood, I always struggled with my sugar levels and hypoglycemia especially while playing cricket. Thanks to the automated insulin pump therapy from Medtronic, I am able to manage my diabetes smoothly and efficiently."
- Dhruv Thakkar
Eshant, a competitive swimmer, was diagnosed with Type 1 diabetes after experiencing fatigue. Since being on insulin pump therapy, Eshant's health has improved and he is able to train more than ever.
"The insulin pump is the first choice. No injection or therapy is as good as a pump. It has helped me follow my swimming dream."
- Eshant
Rohan,a professional dancer, was diagnosed with Type 1 diabetes when he was 11 years old. In 2007, Rohan turned to insulin pump therapy and has had more control over his dosages and flexibility in life ever since.
"The pump helped me boost up my confidence as a person and as a professional dancer. It'll be your best friend. It's like a friend who helps you live. It's got me very free. Sometimes I forget that I'm a diabetic."
- Rohan

You may be interested in
SPORT
Experience less challenges for a stronger performance.
More Details
TRAVEL
Discover how you can find peace of mind to enjoy your travels.
More Details
CONTINUOUS GLUCOSE MONITORING
Monitor your glucose levels 24/7 with the accuracy of Enlite Sensors.
More Details