HEALTHY EATING
Keeping active and eating well can help you maintain a healthy weight, stay positive and better manage your diabetes. It's important to understand the impact of food on your glucose levels.
Learn more about Diabetes & Eating.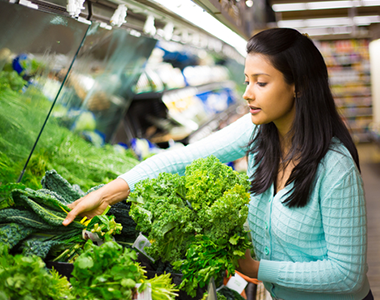 PREGNANCY AND CONTROL
Keeping fluctuations at bay and conceiving twins. Aarti shares her story.
When she wanted to start a family, Aarti decided to change from insulin injections to insulin pump therapy. Aarti and her husband conceived twins and experienced no complications during the pregnancy, with the pump keeping glucose fluctuations at bay.
"I'd recommend the insulin pump to all diabetics, especially parents hoping to conceive because the biggest gift you can give your baby is good health. The pump has been the best decision of my life."
- Dr Aarti Mangtani

Have you heard about auto correction?
Automatic insulin adjustments and corrections, for an easier7* way to stabilize glucose levels1,2,5 every 5 minutes. The MiniMedTM 780G system automatically adjusts and corrects insulin levels for you 24/7, every 5 minutes, as needed. Anticipates insulin needs. Adjusts insulin delivery. Corrects highs automatically while helping to protect from your lows.1,2 Self adjusts insulin delivery to your needs, up to 288 times per day.** Automatically corrects highs, while helping to prevent lows.1,2
*Compared to the MiniMedTM 640G system
**Refer to System User Guide – SmartGuardTM feature. Some user interaction required.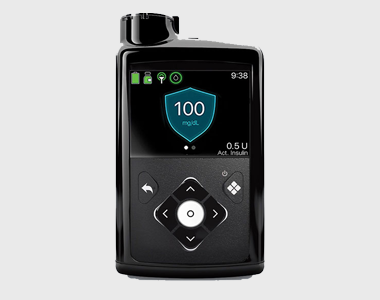 TRAVEL AND ADVENTURE
Whether you're adventurous or just enjoy broadening your horizons, an insulin pump combined with CGM can give you more freedom. Along with your travel agent, have a chat to your doctor or endocrinologist for personalised advice.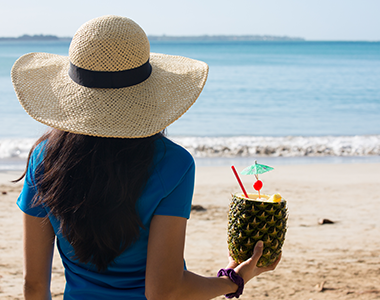 You may be interested in
LIFE WITH DIABETES
Gain insight into how diabetes can be managed in your daily life.
More Details
THE MiniMed®780G
Discover a system that closely mimics the way a healthy pancreas delivers basal insulin.
More Details
INSULIN PUMP THERAPY
Discover how insulin pump therapy can give you the control you want in life.
More Details